Quality Pork Range
Merivale Farms produces a quality, premium pork product.
Raised in the moderate climate of the Darling Downs, Merivale Farms holds a closed herd for genetic integrity and subscribes to the stringent Australian Pork Industry Quality Assurance Program.
At each stage in the lifecycle, the pigs are fed nutritionally balanced meals – a blend of pure Australian grains and oils – and an abundance of cool, fresh water for optimal development and quality. All nutritional feed is sourced from a leading Australian Feed Safe accredited company.
Award Winning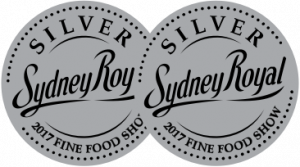 Merivale Farms was awarded two silver medals at the prestigious 2017 Sydney Royal Fine Food Show, demonstrating the quality, excellence and consistency of the substantial Merivale pork product.
In 2017, Merivale also achieved recognition in the Swickers National Pork Carcass Competition and National Bacon Carcass Competition (3rd place).
In 2018 Merivale Farms entered the Australian Pork Limited "Steak Your Claim Competition" and won 4th place – a massive achievement for Merivale Farms.
Recent Awards
2017 Sydney Royal Fine Food Show: Silver Medallist in two categories
2017 Swickers National Pork Carcass Competition: 3rd place
2017 Swickers National Bacon Carcass Competition: 3rd place
2018 Australian Pork Limited Steak Your Claim Competition: 4th place
The Range
The range includes the following products:
Fresh Products Include:
Spit Pigs
Carcasses

Full Carcasses cut to customers' requirements
Half Carcasses cut to customers' requirements
Pork Cuts Include:
Pork Loin
Pork Belly
USA Ribs
Boston Butt
Shoulder Roast
Leg Roast
Pork Loin Rack
Smallgoods Products include:
Leg of Ham
Full Rasher Bacon
Short Cut Bacon
Streaky Bacon
Note: the range can be tailored to customers' requirements.
To find out more about Merivale Farms' award winning pork, call Aaron on +61 458 204 550.
Wholesale
For wholesale customers, Merivale can offer pork carcasses, sides, boxed meat or portion-size cuts.
Merivale Farms produces a minimum of 30 tonnes of pork carcasses every week of the year.
Product Specifications
Merivale Farms produces a light carcass averaging 75kg dressed weight, however Merivale's versatility allows for the possibility to produce a product range from 15kg spit pigs all the way to 95kg dressed pigs.
Traceability and Supply Chain
Merivale Farms is PigPass accredited. This system tracks the movement of pigs to reassure consumers of safety, integrity and traceability of pork products, ensuring food safety.
Biosecurity
Biosecurity prevents the entry of unwanted species and diseases. Merivale Farms sites are well protected and entry is governed by strict Australian Biosecurity guidelines.
Food Safety
Merivale Farms is APIQ® (Australian Pork Industry Quality Program) accredited. Full details of this accreditation can be found here.
This is an on-farm quality assurance system where farm risks are managed by Good Agricultural Practices (GAP), using principles of Hazard Analysis and managing Critical Control Points (HACCP). In addition, Merivale Farms is Gestation Stall Free (GSF) certified. This means the sows are housed in loose groups through their gestation period and have freedom of movement.
As an Australian PorkMark Licensee, this identifies Merivale Farms as a producer of home-grown, fresh Australian Pork.
Leading-edge Technology
Merivale Farms use the latest technology to produce their award-winning pork. All accommodation for the pigs has temperature sensors to operate screens, fans, heat and cool pads. This ensures the pigs are at an optimum temperature constantly. The feeders are operated by automatic feedlines to ensure the pigs have access to nutrition all day, every day.
Merivale Farms use industry leading Artificial Insemination (AI) techniques and Australian products reported to reduce stress to sows by up to 50%.
Merivale Transport
To ensure the animals are transported with the utmost of care for their welfare, Merivale Farms have their own trucks to transport the pigs between sites and to the export accredited abattoirs.
Animal Welfare
Merivale Farms places the highest priority on the welfare of their animals at all times. They abide by the Australian Model Code of Practice for the Welfare of Pigs and the Transport of Livestock